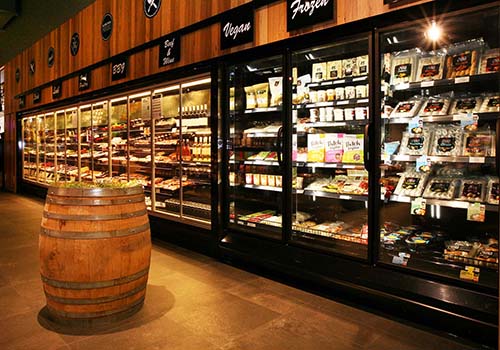 P&R Commercial Refrigeration has been in business for over 20 years and has proven expertise in the Commercial Refrigeration and Air Conditioning Services.
P&R Commercial Refrigeration has an experienced team of Tradespeople that will respond promptly and deliver the best quality to all its customers. Our service Technicians are fully qualified with recognised trades qualifications and have a high policy for customer service and value for money. All work is completed with a high standard of quality.
We offer a vast range of services from installation, repairs, a regular maintenance schedule and a high standard of refurbished & new display cases. We complete a large amount of contract work for major supermarket chains, retail food outlets, petrol stations and convenient stores through to hotels and hospitality venues. P&R Commercial Refrigeration offers a range of mobile coolrooms & freezers for hire in emergency breakdowns. All coolrooms are cleaned and well-presented.